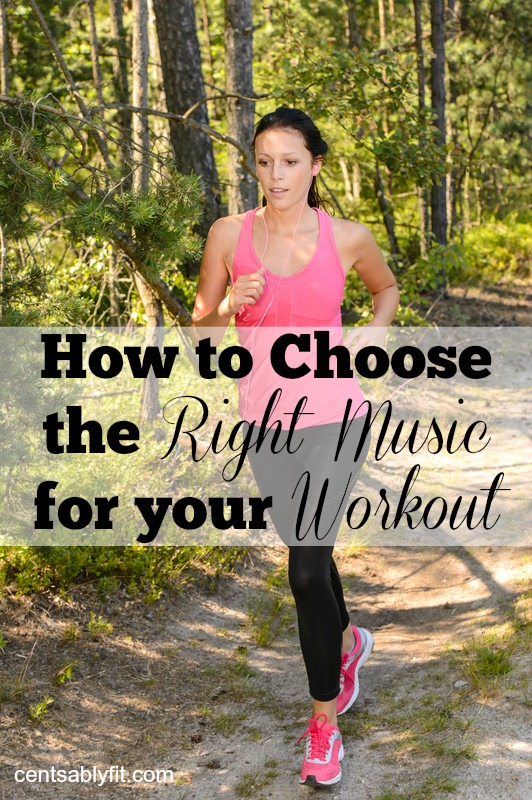 Working out is tough.  If it were easy everyone would do it.  Hey, If it were easy I would do it as often as I should.  Music has a way of boosting my resolve, making the time go faster, and helping me to feel less discomfort as I workout.  On my quest to build the perfect playlist for myself, I wondered how much the tempo of a song affects results during a workout.
Turns out it affects people differently.  Trained musicians (that's me) tend to sync their pace, breathing, and heart rate to the beat of the music.  Untrained musicians don't as often, but it still affects them.
The pace of a song matters.  The preferred beat per minute for jogging long distances is 160 BPM.  More moderate exercisers should look for BPMs between 120 and 140. Depending on the individual's stride and steps per minute, this averages an 11-minute mile or a 33± minute 5k.

You can find the beat per minute of most songs by just typing "what is the BPM for title" into the google search bar. Generally, the first search result has the info you need without having to click through.  I was surprised that Fight Song had a BPM of just 84, but realized it could be double stepped for a BPM of 168.  Eye of the Tiger (aka Rocky) had a BPM of 110, which isn't good for anything.  It's too slow to get an effective workout and too fast to double step.
I came up with a playlist that varies the BPM from fast to moderate and back.   It lasts 48 minutes and the last few songs bring the tempo down for a natural cool down. Some of the times listed are the double step time.  It's listed by Song Title, Artist, BPM, and duration.  All the songs are free if you have an Amazon Prime Membership.
Fight Song by Rachel Platten 168 3:43
Every Good Thing by The Afters 123 3:46
Mission Impossible Theme 162 3:16
Dynamite by Tao Cruz 132 3:21
Speak Life by Toby mac 180 3:42
Whom Shall I Fear by Chris Tomlin 148 4:27
Fireflies by Owl City 180 3:03
Jump by Van Halen 131 4:01
Roar by Katie Perry 180 4:35
Waterfall by Chris Tomlin 131 3:29
YMCA by Village People 126 3:23
Everlasting God by Lincoln Brewster 110 3:60
Beautiful Day by Jamie Grace 98 3:10
What are some of your favorite workout songs?